Learn How to Sew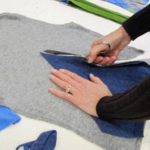 Teaching is one of the cornerstones of Social Fabric. We have a wide variety of classes and workshops. We have some classes that repeat on a regular basis and there are a lot of classes that we schedule according to seasonal events. Private classes available too!
Buying Fabric For Classes  |  Class & Enrollment Policies  |  Frequently asked questions (FAQ)
October 21, 2017
No events scheduled for today!
---
Class List View